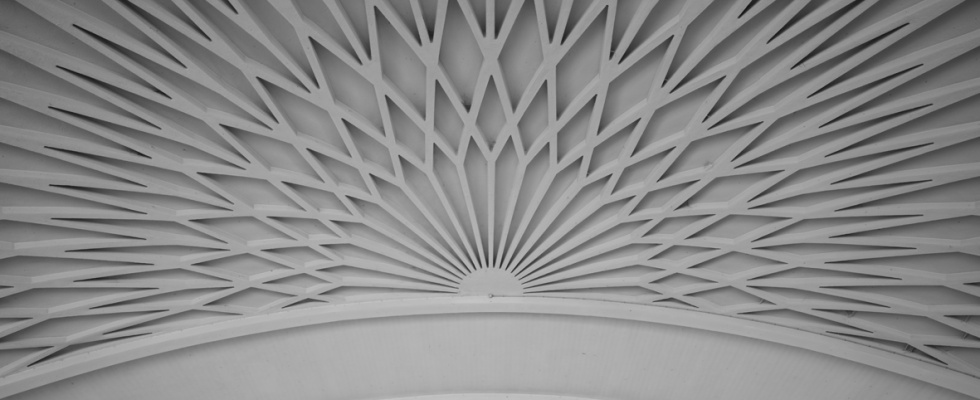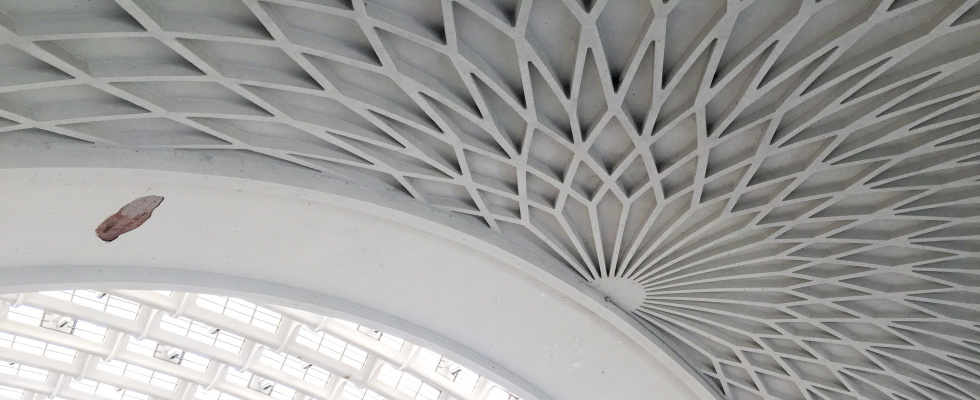 Pier Luigi Nervi was a prolific engineer and architect who pushed the boundaries of reinforced concrete with daring innovations and expressive concepts. The construction of Torino Esposizioni Exhibition Halls offered Nervi the first large-scale opportunity to combine prefabricated construction elements with his pioneering innovations in ferrocement, concrete reinforced with thin, multiple layers of wire mesh resulting in material that is both flexible and structurally sound. Shaped like a modern cathedral, Hall B consists of a wide nave covered by a cylindrical barrel vault and of an apse capped by a ribbed, half-dome inset with ferrocement tiles. This stylish and functional combination of precast and pour-in-place concrete elements is repeated in Hall C. Originally designed to host Italy's annual automobile show, Torino Esposizioni has been used for various exhibitions and events, including the 2006 Winter Olympics. Today, however, the complex is mostly abandoned.
Keeping It Modern is a grant initiative funded by the Getty Foundation focused on supporting model projects for the conservation of modern architecture. The teams involved on the present project will work on the two halls built by Pier Luigi Nervi by carrying out the completion of a seismic assessment to ensure compliance with recently updated Italian building codes. Also included in the project are non-invasive structural testing, 3D modeling, and the collection and analysis of historic and archival documentation.
The project team will synthesize the results into a conservation management plan that merges structural requirements and conservation standards with clear guidelines to prepare the structure for new use.